31st March 2021

Microsoft Teams Calling: How to Guide
Microsoft acted quicky at the start of the global pandemic to ensure Teams was able to handle the large growth in usage and have been steadily improving Teams throughout. Primarily viewed as an internal communication tool in addition to being able to host meetings, Microsoft has now given end users the potential to be able to make phone calls by using its video conferencing software.
What is Teams Calling
Calling internally using Teams is a feature that is done without a phone number. Now, with Teams Calling combined with a cloud-based phone system, users can make calls to wherever while using their work number.
Teams supports the ability to make VoIP calls from Teams user to user here are two options that enables users to make, receive and transfer calls in Teams, to and from landlines and mobiles on the PSTN. To be able to make phone calls and take advantage of call functionalities in Teams, you need a phone system licence, a phone number and PSTN connectivity. To get a phone number and PSTN connectivity, you can either choose a Microsoft Calling plan or take advantage Direct Routing.
Calling Plans for Microsoft
Microsoft offers calling plans as a per user license with the following calling plan options:
Domestic Calling Plan: Licensed users can call out to numbers located in the country/region where they are assigned in Microsoft 365 or Office 365.
Domestic and International Calling Plan: Licensed users can call out to numbers located in the country/region where their Microsoft 365 or Office 365 license is assigned to the user based on the user's location, and to international numbers in 196 countries/regions.
Direct Routing
Microsoft Phone System Direct Routing lets you connect a supported, customer-provided Session Border Controller (SBC) to Microsoft Phone System. With this capability, for example, you can configure on-premises Public Switched Telephone Network (PSTN) connectivity with Microsoft Teams client.
How to make and receive calls
Making a call in Teams is straight forward and can be done in a number of ways. Calls can be made directly from a chat, by using the command bar and by the calls tab.
How to call from a chat
In the top right of the chat you are in you will see the call and video icon, whether you are in a chat with one person or multiple people by clicking either of the icons it will open up a call or video call.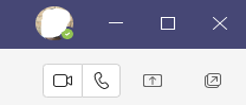 How to call from the calls tab
The calls tab is located on the left-hand side of the Teams platform. Very simply click the calls and you can make calls by using contacts you have added to your speed dial, by going through contacts list or by your dial pad.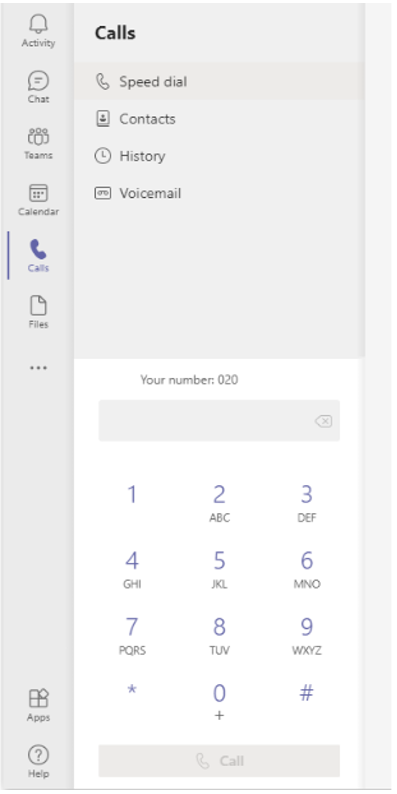 How to call from the command bar
In the search bar, when you type in a back slash (/) (useful tip for things other than calling too) followed by calls you will be prompted to type in the name or the email of the person you want to call which will initiate a call.

Benefits to your business by using Teams Calling
Remote working has undoubtedly caused a rise in usage on platforms such as Teams with more voice and video calls taking place than ever before. Having Teams Calling allows a unified communication system for businesses thus creating a single system for all communication on one device unless you wish to have a handset with Teams functionality intergrated. Rather than introducing and running multiple different systems, installing one system to manage all these aspects gives you a smoother and integrated interface while also saving money, time and maintenance.
For more information on getting Teams Calling please get in touch below