1st May 2020

Microsoft EMS
As many end users are now using a range of applications and devices to both access and share information from different locations, data is inevitably put at risk. Ensuring that detection and an effective response are made to any threats to your data is London Systems top priority. Microsoft's EMS allows you to have all the programs, apps and network drives ready for you to work with while giving you the ability to work from anywhere.

Microsoft EMS is made up six tools, each having its own features:
Azure Active Directory Microsoft Intune Azure Information Protection Microsoft Cloud App Security Microsoft Advanced Threat Analytics Azure Advanced Threat Protection
Microsoft EMS is essentially a device-management and virtual-identity-management suite.
Azure Active Directory
Azure Active Directory is Microsoft's cloud-based identity and access management service. It acts as a single sign on for your business to access resources. The benefit of this is that with just one password you are able to access just about everything you will need be it cloud and on-premise software.
Gain access to external resources like Office 365 and thousands of SaaS applications as well as access to internal resources like apps on your network and intranet.
Multi-factor authentication (MFA) – Adds an extra layer of security when signing in on a new device. As opposed to using just a password to authenticate a user, with MFA you will be prompted during the sign in process for another form of identification which may be a code that is sent by SMS to your mobile number or a phone call which will give you a code.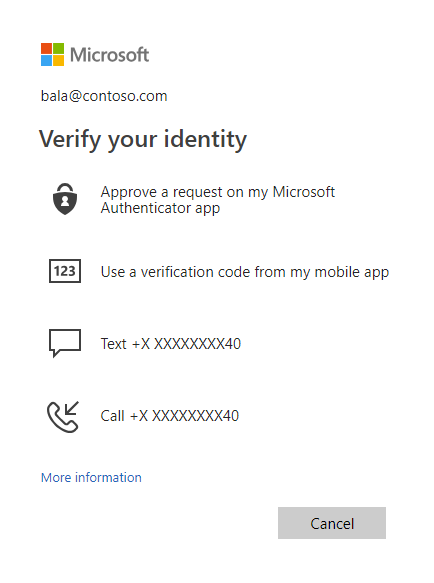 Microsoft Intune
Microsoft Intune is a cloud-based service that focuses on mobile device management (MDM) and mobile application management (MAM). Microsoft Intune acts as the secure link between an employee's mobile device and the company's corporate data.
An example of when this would be useful would be if your employee has the Word application on their mobile, they would be able to access company documents from the mobile device however you will still maintain control of the company data. Inside of Microsoft EMS, IT can block access to certain users, devices, data, or apps as desired.
MDM allows for full control over company devices. You can factory reset a device, remove all data from the device, push applications to a device manage device settings, lock down the device and disable / enable features like the device camera.
MAM allows for management over applications on personal devices being used for work purposes while not controlling the device itself. This is done so in several ways: Requiring a pass code to access managed apps, encrypting data in applications, adding restrictions to saving, copying and pasting information from apps and remotely removing data and access from the apps if the employee leaves your company.
Azure Information Protection
Azure Information Protection is a cloud-based solution that helps an organization to classify and optionally, protect its documents and emails by applying labels. These Labels can be applied automatically by the admin, manually by users or a combination where it is recommended to add a label.

Microsoft Advanced Threat Analytics
Advanced Threat Analytics is an on-premises platform that helps protect your enterprise from multiple types of advanced targeted cyber-attacks and insider threats. Having real-time monitoring for security reasons is crucial so with Microsoft EMS it will log every access request, document, location, device, user and everything else. The logs are processed live in order to identify any patterns in suspicious behaviour, it will detect any malicious attacks, abnormal behaviour as well as security issues and risks.
Microsoft Cloud App Security
Microsoft Cloud App Security is a Cloud Access Security Broker that operates on multiple clouds. It provides visibility, control over data travel, and advanced analytics to identify and tackle cyberthreats across all your cloud services. Having the increased flexibility for employees by moving to the cloud also introduces complexities to keep your company data secure but the clever Cloud App Security it integrates visibility in the background.
Azure Advanced Threat Protection
Azure Advanced Threat Protection cloud service helps protect your enterprise hybrid environments from multiple types of advanced targeted cyber-attacks and insider threats. ATP will protect you against unsafe attachments as all suspicious content goes through a real-time behavioural malware analysis. Therefore, revealing any advanced threats, inside threats and compromised users facing your company.
Conclusion
To wrap it up, Microsoft EMS is a bundle of Microsoft components that allows your IT team to retain control and ensure security, even though your employees want to work from their own devices.